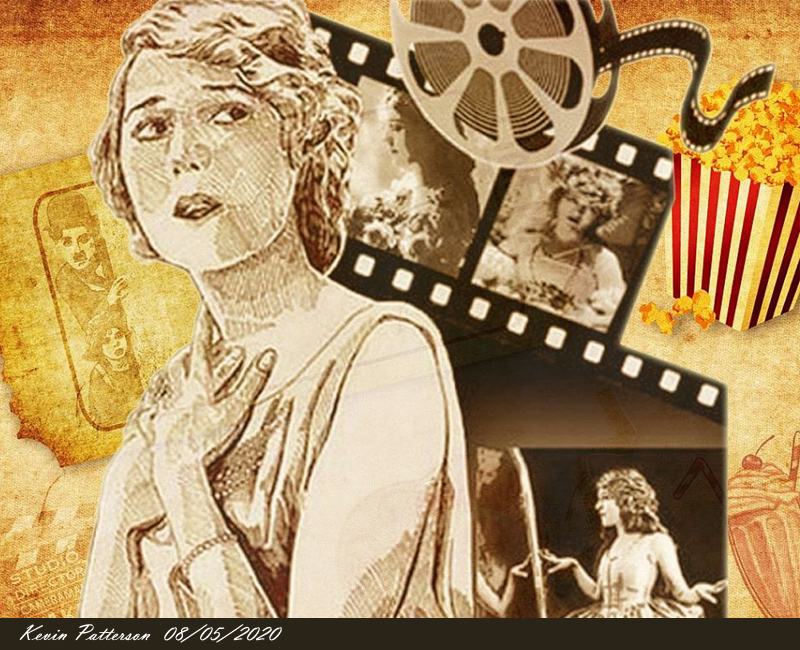 Mary Pickford: America's Sweetheart - Born In Canada
"The past cannot be changed. The future is yet in your power." - Mary Pickford
The words "Hollywood's A-list actors" are tossed around a lot these days in social media. Actors like Leonardo DiCaprio, Meryl Streep, Brad Pitt, Cate Blanchett, Hugh Jackman, Kate Winslet, Jennifer Lawrence and George Clooney have achieved a good deal of notoriety for their work in films and other media. Back in Mary Pickford's time there was no A-list and no system set up to promote major stars. Hollywood was still very much in its infancy. As the film industry exploded out into the world so did the fame of Mary Pickford.
She was born Gladys Louise Smith on April 8th 1893 in Toronto. At 5 years old, she made her debut at The Princess Theater in a production called The Silver King. Mary's mother supported her by taking on the role of stage mother and manager. By the time Mary was age 14, she had moved to New York with her mother and had landed a role on Broadway. On the advice of a producer, she changed her name from Gladys Smith to Mary Pickford. By 1909, she had landed her first film role D. W. Griffith's The Lonely Villa. From there she would go on to star in dozens of films produced by Biograph Studios.
As her star rose on Hollywood's landscape, Pickford would work with most of the greats of her era such as Cecil B. De Mille, Allan Dwan, Sidney Franklin, Maurice Tourneur and Ernst Lubitsch. She continued to gain more control over her career using an assertiveness that was unusual for her time. Mary would often dictate the terms of her productions, including who could direct her and who could play her leading man. Her paychecks also grew. By the time she was 24, she was earning an astounding $350,000 per movie making her Hollywood's first millionaire and the film industry's first major star.
Mary's fame had grown so much that within 3 years no studio could hope to meet her demands. By 1919, Mary had joined forces with Charley Chaplain, Douglas Fairbanks (Mary's 2nd husband), D.W. Griffith and others to found United Artists. It seems odd that at this point most of Mary's best film work was already behind her. Still the 1920's brought a good deal of success including an Academy Award for her role in Coquette. By that point Mary had completely transformed her image and the future still seemed bright. No one knew that with the onset of the Depression, her career would be over with after only 4 more films. She kept her stock in United Artists until 1956 and then finally sold it for 3 million dollars. She kept active in Hollywood for a good portion of her remaining years. In 1976 it was announced that she would be given an honorary Oscar at the Academy Awards.
In her last years she became concerned about her Canadian Citizenship. She had lost it decades earlier by marrying American Actor Owen Moore. "I wanted to be a Canadian again because of my father and mother." she said. The Canadian Government issued a letter welcoming her as a Canadian Citizen in November 1978. Mary Pickford died in Santa Monica, California on May 28, 1979.